Course Overview
Early intervention and pediatric treatments are changing. There are not enough resources to serve the numerous children with feeding, speech/communication, and mouth function problems (e.g: those with prematurity, autism, Down syndrome, cerebral palsy, other congenital disorders, etc.).
Speech-language pathologists, occupational therapists, early intervention specialists, lactation consultants, orofacial myofunctional therapists, dieticians, pediatricians, nurses, and others need detailed information to make appropriate referrals, choose appropriate treatment techniques, divide team responsibilities, and train parents/care providers.
Techniques learned in this course are functional practices that interventionists can safely teach parents and care providers. Group experiences and video demonstrations encourage clinical problem solving throughout the course. The course also covers the PREVENTION of feeding, speech, and mouth development problems beginning at birth.
Each delegate will also receive a copy of Diane's book, "Nobody Ever Told Me (or My Mother) That! Everything from Bottles and Breathing to Healthy Speech Development" (Bahr, 2010) and necessary materials for the course.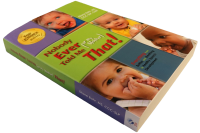 Audience
Speech-Language Pathologists and Assistants, Occupational Therapists and Assistants, Early Intervention Specialists, Orofacial Myofunctional Therapists, Dental Hygienists, Dentists and Assistants, Lactation Consultants, Pediatricians, Nurses, Dietitians, Physical Therapists and Assistants, Osteopaths, Otolaryngologists, Chiropractors, Behavioral Specialists, and Appropriate Others.
Speaker
Diane Bahr MS,CCC-SLP, CIMI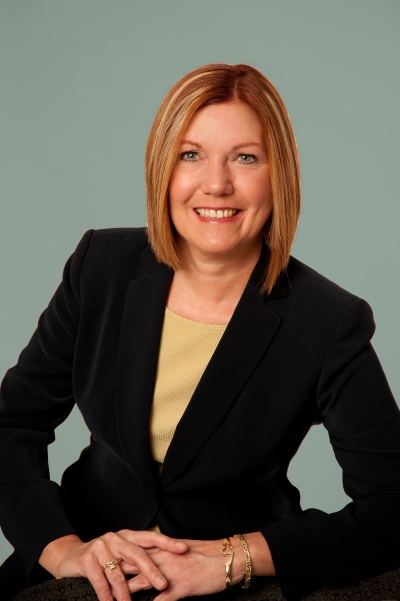 Course Cost
$950 (inc. GST) covering both days
Dates and Venue
Brisbane: Saturday 16th/Sunday 17th June
Capri by Fraser Brisbane, 80 Albert Street, Brisbane
Melbourne: Friday 22nd/Saturday 23rd June
Stamford Hotel, 111 Little Collins Street, Melbourne
Continuing Education
This course contributes 15 Contact Hours towards your required hours of Continuing Professional Development.
Book this course
---
Day 1:
Beginning to Solve the Feeding, Speech, and Mouth Development/Function Puzzle
8:30 Key assessment concepts (literature-based protocols)
8:45 Disorders we treat 9:00 Useful anatomy and physiology
9:30 Typical face and mouth development
10:30 Break
10:45 Health problems our clients encounter
12:00 Lunch
1:00 Hand-mouth connection
1:15 Extinguishing detrimental oral habits (e.g., thumb sucking)
1:30 Four-part drooling treatment
1:45 Oral massage, jaw, and respiratory experience
2:15 Break
2:30 Jaw, lip, tongue, and respiratory treatment for eating, drinking, and speaking
3:30 Case studies as time allows
4:00 End of session
Day 2:
Putting the Feeding, Speech, and Mouth Development/Function Puzzle Together
8:30 Infant breast and bottle feeding
9:00 Spoon feeding
9:15 Cup and straw drinking
9:30 Taking bites and chewing foods
9:45 Age appropriate food and liquid progression
10:00 Eating and drinking experience
10:30 Break
10:45 Feeding delays and differences (e.g., picky eating)
11:30 Typical feeding development (literature-based)
12:00 Lunch
1:00 Typical speech and communication development
1:45 Components of intelligible speech
2:15 Break
2:30 Childhood dysarthria and apraxia of speech
3:00 Speech treatment
3:30 Case studies as time allows
4:00 End of session
---
Faculty
Diane Bahr, MS, CCC-SLP, CIMI is a certified speech-language pathologist and infant massage instructor. She has practiced speech-language pathology since 1980 and has been a feeding therapist since 1983. Her experiences include teaching graduate, undergraduate, and continuing education courses; working with children and adults who exhibit a variety of speech, language, feeding, and swallowing disorders; and publishing/presenting information on oral sensory-motor function, assessment, and treatment.
She is the author of the textbook ORAL MOTOR ASSESSMENT AND TREATMENT: AGES AND STAGES (Allyn & Bacon, 2001). She has also written a book for parents entitled NOBODY EVER TOLD ME (OR MY MOTHER) THAT! EVERYTHING FROM BOTTLES AND BREATHING TO HEALTHY SPEECH DEVELOPMENT (Sensory World, 2010). Diane maintains a private practice, writes articles appearing in a variety of publications, is interviewed frequently on radio and in magazines, and is an international presenter.
Speaker Disclosure
Financial: Diane Bahr is the author of two books Oral Motor Assessment and Treatment: Ages and Stages (Allyn & Bacon, 2001) and Nobody Ever Told Me (or My Mother) That! Everything from Bottles and Breathing to Healthy Speech Development (Sensory World, 2010) for which she receives royalty payments. She is also the coowner of Ages and Stages®, LLC for which she is paid.
Nonfinancial: Diane Bahr is a volunteer board member for the Oral Motor Institute Study Group; a volunteer consultant for Future Horizons, Inc.; a founding member of the Academy of Applied Myofunctional Sciences; and a member of the American Speech-Language-Hearing Association and the International Association of Infant Massage Instructors.
---
Cancellation Policy
The Australian Academy of Orofacial Myology reserves the right to cancel any course or portion thereof if needed. If we have to do this, you will be contacted and we will organise a refund of part or all of your registration fee. Should you need to cancel your course registration, please just notify us in writing by sending us an email. Cancellations may incur a cancellation fee per attendee as below:
Within 7 days of course date: $100 will be deducted from your refund.
Within 48 hours of course start time: 100% of course cost.
---
Please complete registration below